Co-op funding provides support for Parkinson's UK in Grantham
---
By The Editor
Posted: Tuesday, 24th November 2020 4:00 pm
---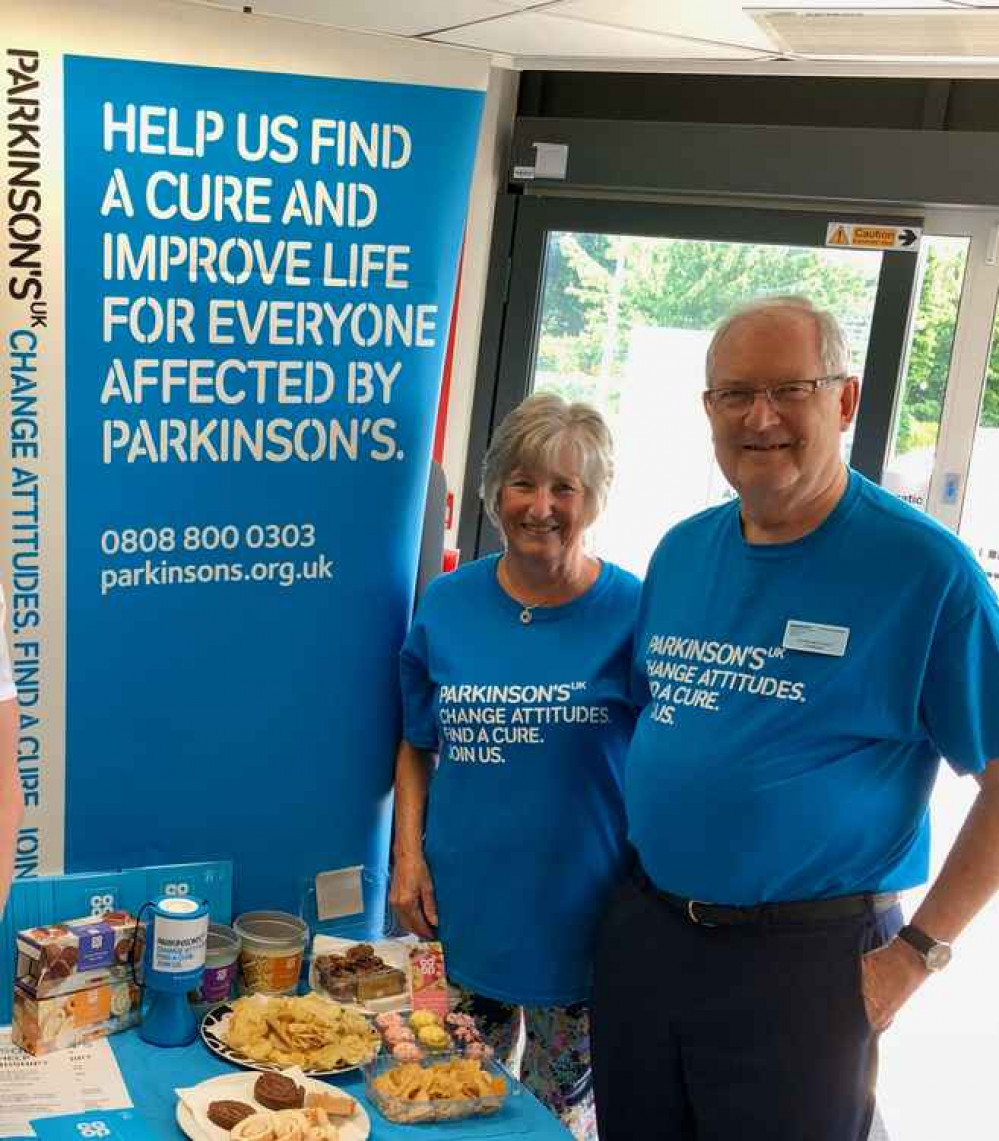 Raymond Flack (Grantham Branch Chair) and Jackie Flack (Committee member) at a Co op collection day
Local Causes
Parkinson's UK is a national charity that delivers support to those affected by Parkinson's, including their carers and families. They provide information on the condition and host events for local communities.
The Grantham branch of Parkinson's UK is one of the 4,500 causes across the UK receiving a share of £15m raised by Co-op Members. This funding has been invaluable to the organisation, helping to pay for instructors to lead a variety of events and the hire of their local meeting place.
Aside from paying for their local space and instructors, the funding raised by Co-op Members will go towards outings for the group. Once it is safe to do so, the Grantham branch plan to go on coach trips to Norfolk, Belton House, Chatsworth House, Donnington Manor and the Newark Air Museum.
Grantham branch chairman, Raymond Flack, oversees the branch's events and travels the Grantham area giving talks about what it means to be diagnosed with Parkinson's and what help is available. Ray was first diagnosed with the condition seven years ago, he said: "The problem with the illness is you have good days and bad days. You don't know when it's going to happen. It just creeps up on you."
The condition also means those with Parkinson's can often have trouble doing everyday tasks, for example opening plastic bags in the supermarket, and are frequently called 'lazy' for asking other shoppers for help. Younger people can also be affected, with it impacting on their speech as well as movement.
Grantham and its surrounding area is believed to have approximately 150 people with the condition and this branch of the charity helps people from Bottesford, Caythorpe, Long Bennington, Colsterworth and Corby Glenn.
There are 48 members in the group who normally meet in the Church of Ascension on Edinburgh Road, though the pandemic this year has forced some activities online.
"On an individual basis, we have been able to let members enjoy exercise" he said. Exercise classes have had to be put on hold, but members are encouraged to remain active because of the benefits that exercise has on the condition. He added "we have also sent out regular newsletters, and phoned people to keep in touch.
"I think the biggest problem we have as a branch is contacting people. From experience a lot of people with the illness do not wish it to be known that they have this illness. They are reluctant to come to branch meetings for fear of what they will see."
The Grantham branch was set up about 20 years ago and has a committee of eight volunteers. It has three types of members: those with the condition, those caring for those with Parkinson's and those who have lost partners with the condition. Parkinson's UK stresses that it's there to support all these groups affected by the condition, including their carers and significant others.
Network Support Officer Rose Crawley added: "We want people to know Parkinson's UK is there for them. We have a helpline and advisors who can offer support on a range of things, like talking them through access to benefits, employment issues, speaking to a specialist nurse and ensuring they have access to a specialist nurse in their area."
Advice, information and support is available via the Parkinson's UK website, www.parkinsons.org.uk
There is also the free, confidential Helpline where local advisers can support anyone with Parkinson's as well as their family or friends. Call 0808 800 0303 to get in touch.
And back in Grantham, Parkinson's UK is also seeking a volunteer to join the Grantham committee. For more information and how to apply here is the link
If anyone just wants to have a chat about volunteering please contact Rose Crawley on 0344 225 3634.
When Co-op Members buy own-brand products and services, 2p for every £1 spent goes to support local causes and community organisations. Download the Co-op app to get personalised offers every week and select your local cause. To download the Co-op app, search 'Co-op' in the App Store.
To find out more about the Co-op Membership, click here.