Co-op Payout Helps Grantham Branch of Parkinson's UK
---
By The Editor
Posted: Friday, 27th November 2020 2:00 pm
---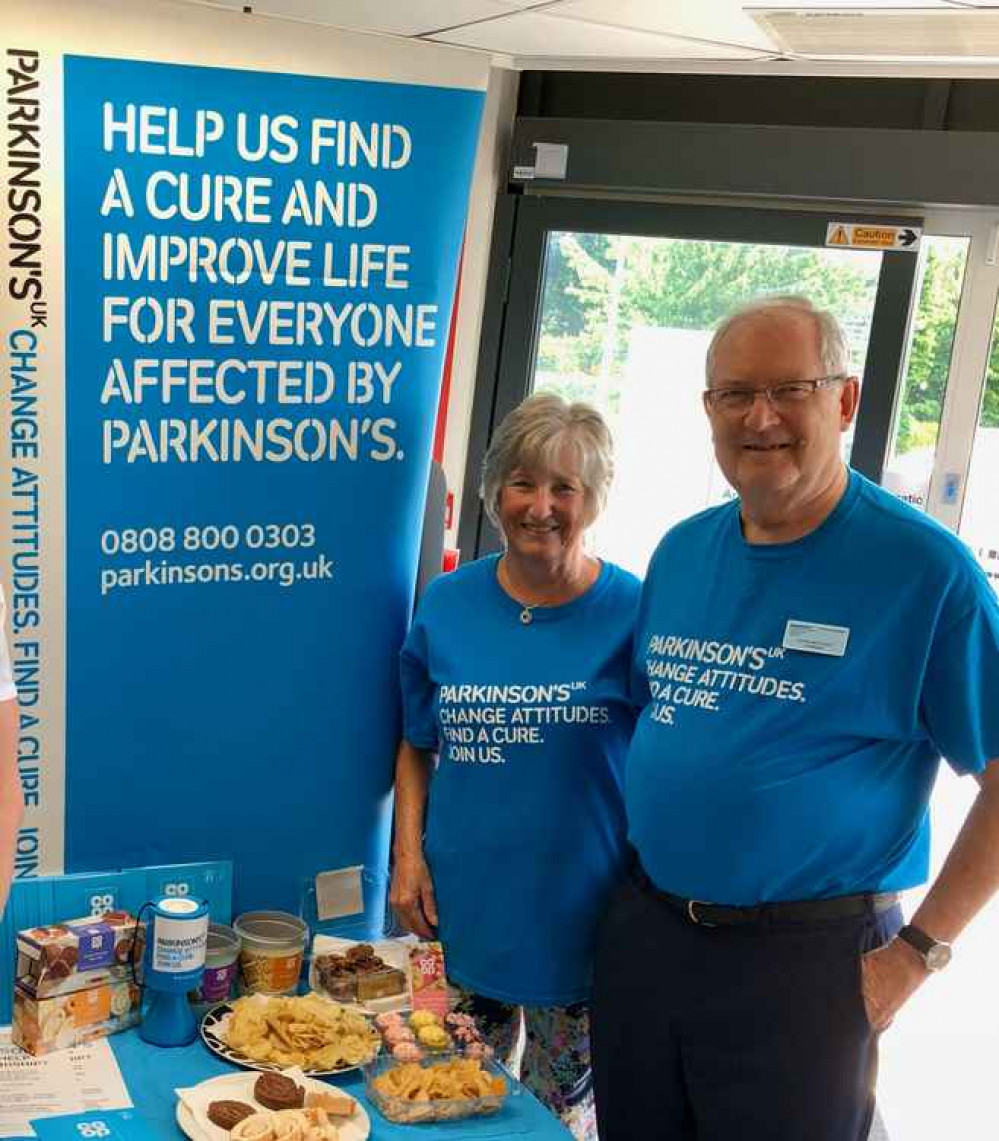 Raymond Flack (Grantham Branch Chair) and Jackie Flack (Committee member) at a Co op collection day
Local Causes
The Co-op Local Community Fund has helped 4,500 local causes up and down the country.
Parkinson's UK in Grantham is one of the many causes that has felt the benefit of this fund.
Parkinson's UK is a national charity that delivers support to those affected by the condition, including their carers and families.
The organisation is an essential source of information and support for those affected by the condition, so November's funding will come as a welcome boost for the cause.
Grantham branch Chairman, Raymond Flack, said funding from the Co-op was vital to help the group pay for the hire of a hall.
Although the group is no longer meeting in person due to Covid-19, the hall was once where members enjoyed exercise classes. Exercise is known to improve the well-being of those with Parkinson's as it reduces the symptoms. Once it is safe to do so, these classes will be welcomed back by the group.
Aside from paying for their local space and instructors, the money raised by Co-op Members will also help fund outings for the group. Once it is safe to do so, the Grantham branch plan to go on coach trips to Norfolk, Belton House, Chatsworth House, Donnington Manor and the Newark Air Museum.
How does Payout work?
When Co-op Members buy selected Co-op branded products and services,2p for every pound spent is split between Co-op's local causes.
And it soon adds up, because these Members have helped raise £15 million for 4,500 causes this year.
From supporting projects that improve access to food and mental wellbeing, to education and employment opportunities for young people, the Local Community Fund has never been so vital.
The Grantham branch of Parkinson's UK is just one great example of a community group that has been helped by the fund.
Find out more about Parkinson's UK here
And to find out more about Co-op Membership, click here.