Up Close in Grantham: Member Pioneer Jeanie Holland
---
By The Editor
Posted: Thursday, 24th December 2020 3:51 pm
---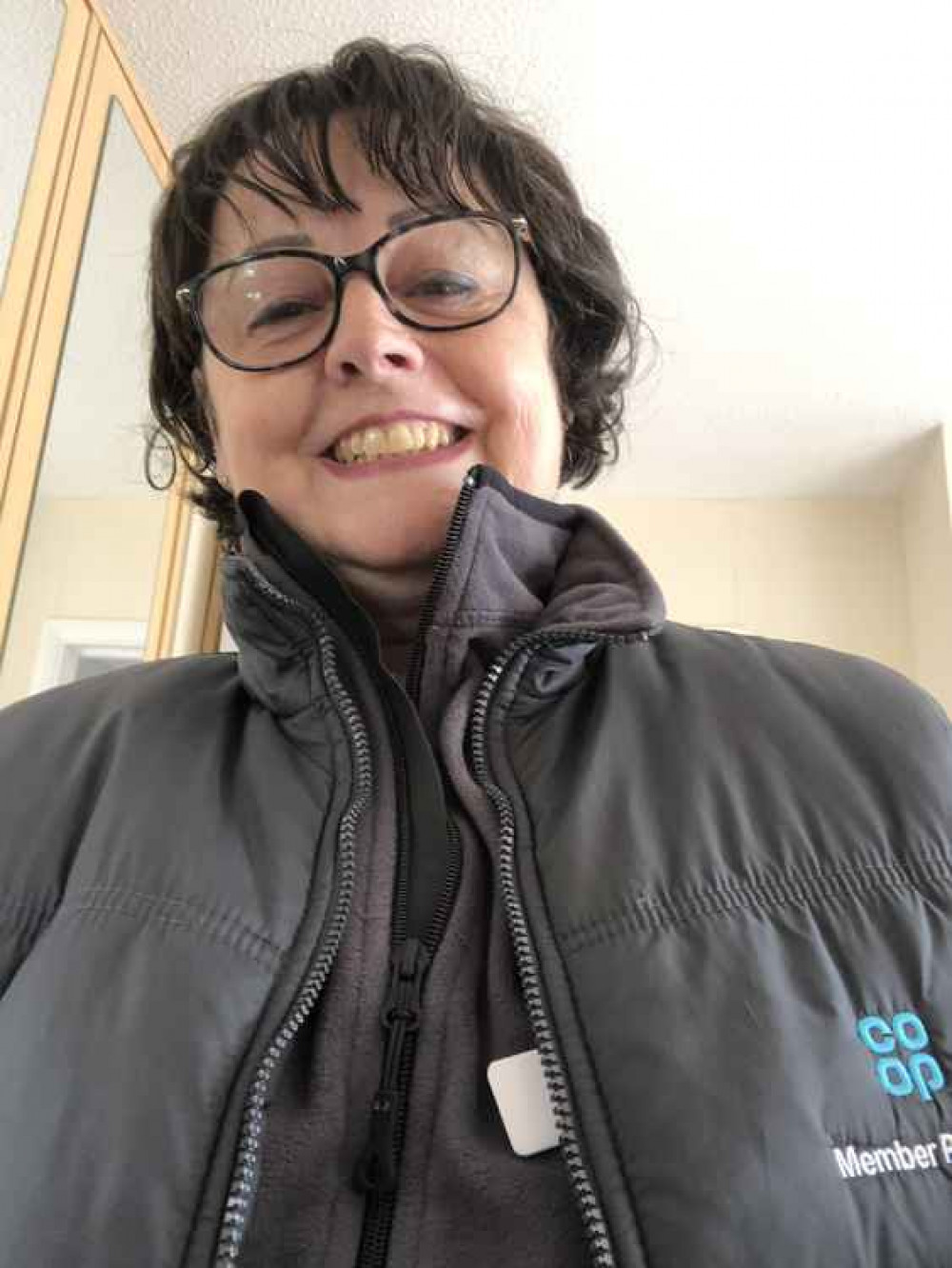 Community News
Grantham Nub News aims to support our community, promoting shops, businesses, charities, clubs and sports groups.
We will be profiling some of these businesses and organisations regularly in a feature called 'Up Close in Grantham '.
We caught up with Jeanie who is the Co-op Member Pioneer for Grantham and Bottesford. Member Pioneers can be colleagues or Members of the community. They create local action plans that mean Co-op can provide support at a local level. They work very closely with the Local Community Fund recipients which are Local Causes that are supported by the local Co-op Members. They can be charities, local community groups or food banks.
They bring together Members, colleagues and Local Causes to help their communities.
Jeanie explained she had come from a medical background. "I was born and raised in Derby and moved to Grantham in 1981 when I was 18 years old," she said. "I started nursing in 1981 and continued until I retired in 2018. Prior to my retiring, I was a Community Macmillan Clinical Nurse Specialist. "I intended to stay retired but came across a job advert for a Co-op Member Pioneer. The role appealed to me as it was about working with people, which is something I have always done within my roles as a nurse and working with charities within the community. The role was only four hours a week, so I felt this was perfect for me." She added: "I started this role in April this year, and I can honestly say I have been amazed by how involved the Co-op are in their communities." Jeanie explained what her role entailed and how she makes a difference in both Grantham and Bottesford. "I work with the two Co-op stores in Grantham: Dysart Road and Princess Drive, and the Grantham Co-op Funeralcare. I also support the Co-op in Bottesford" she said. "My aim as a Member Pioneer is to help make the community a better place to work, play, live and learn. I also aim to make connections in the communities around the Co-op food stores and funeral homes, encouraging people to talk about community issues and solutions and help make them happen. I work very closely with the Co-op's Local Causes." 2020 has been a difficult year for most, but Jeanie explained that not even a pandemic could stop her making a difference in her communities. "Since starting my role in April, we have been in a global pandemic and I have had to adopt a completely different way of working," she said. "As I have been unable to be out and about within the community, I have spent time on social media, emailing, telephoning people as well as messaging them on community forums. I managed to visit one Local Cause, as it was an outside event and have attended a virtual tea party for another Local Cause. "I am also involved in a virtual Santa Run this month for one of our new Local Causes, where I will dress up as Santa and walk or run 10 km, helping to raise money and awareness of the cause and the Co-op's involvement with it. I have managed to persuade my family to do this with me, which is great." And the best part of her job? "Getting out there in the community, even virtually, and helping to make a difference," said Jeanie. To find out more about Co-op's Member Pioneers, and how you can cooperate with them in your community,
follow the link here.
When Co-op Members buy own-brand products and services, 2p for every £1 spent goes to support local causes and community organisations. To find out more about Membership, follow
the link here.