UP CLOSE: Grantham's Dysart Road Co-op store manager Jamie Elston
---
By The Editor
Posted: Monday, 23rd August 2021 10:08 am
---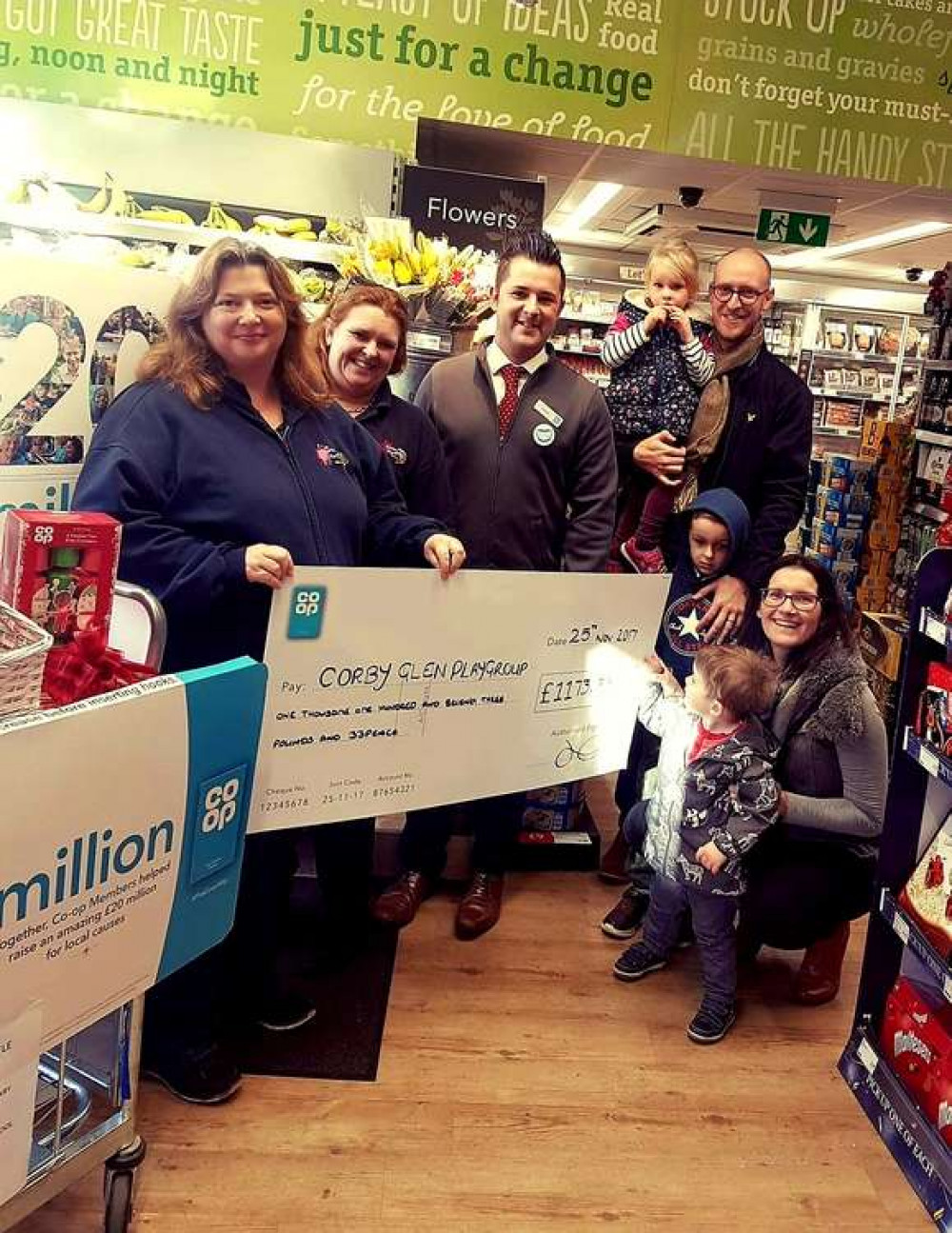 Community News
Grantham Nub News aims to support our community, promoting shops, businesses, charities, clubs and sports groups.We will be profiling some of these businesses and organisations regularly in a feature called 'Up Close in Grantham'.
This week, we're chatting to Jamie Elston, store manager of Co-op's Dysart Road store.
Jamie, 38, has been in retail for more than 20 years, 15 years of which as a manager.
Born and raised in Grantham, Jamie began his career in retail at another supermarket when he was 17, pushing trolleys on a Friday night, while he studied at college.
Jamie said: "I then worked my way through many supervisor roles within the store and then onto manager training scheme. From there I managed most departments within the store culminating in a night operations manager position."
After 20 years of service, Jamie decided he was ready for a change and believed the Co-op fitted his values and beliefs, along with his work ethic.
He began looking for positions within the company close to his Grantham home.
"I applied and sat a rigorous seven-hour multi-tasking interview and was offered the position of store manager which I was delighted with.
"I have now been with the business for five years and loved every minute working some amazing like-minded people."
Jamie continued: "Out of work, I am very busy. I am now in my 20th year as a part-time firefighter, holding the rank of incident commander, serving the people of Grantham and surrounding areas."
But like so many at the Co-op, he loves his work, especially dealing with people.
Jamie explained: "My favourite part of the job is dealing with our customers' needs and listening to all the amazing stories I hear about the strength of the community that we live in."
He and others at the store have completed many tasks that they enjoy from painting to digging and laying a path and mowing lawns as part of the Charity Gardens project at Grantham Hospital.
Jamie continued: "We have just completed a Remembrance Garden in Colsterworth where we planted flowers and trees and made a relaxing rest area. If there any local causes that we could help by completing any manual jobs, please get in touch with us at the store."
Jamie says the Co-op is really inclusive to all colleagues and customers and makes everyone feel welcomed and a part of the team and community.
He continued: "We have some great causes that our members help raise funds for, the Grantham Food bank, the Friends of Belmont School fund and we collect at the till point via raffles for our national charity partner, Mind.
"All of our waste food is donated to a local small holding for pig feed. We recycle all our card, plastic and paper. We also now have a blue customer bin for recycling on the shopfloor along with a used battery bin."
Looking back over the past 18 months, which has been dominated by the Covid-19 pandemic, Jamie says the period has been "very tough for everyone."
"Their store has helped out in quite a few ways. We set up a home delivery service using a company called Zoom and we even hand delivered to customer doors.
We have also just taken on Deliveroo, which started in mid-July."
He explained: "For us, it was just about getting our vulnerable customers' shopping to their door safely and taking the time for a socially-distanced chat where needed. We also wanted to be a reassuring set of ears as for some of our customers. We were the only people they would see from one week until the next."
And though the country is moving out of lockdown restrictions, there remains so many good works to be done by the Dysart Road Co-op and its staff.
Jamie said: "In store next month, we have a sponsored static bike ride raising money for Mind and a Get Active scheme, which aims to combat physical inactivity. We also have the Air Ambulance teams in collecting on selected dates."
And it's not just good causes that benefit from the Co-op but its customers too.
Jamie added: "Membership is still a great way to join us. You get 2p in every £1 back on all Co-op products and services and we give another 2p of each £1 spent to community organisations we partner and local causes that our members choose. Along with this, you can get member-only deals through the Co-op app and regular coupons at the checkout."
Co-op membership helps support your local community, with great rewards for you too. When you buy selected Co-op branded products and services, 2p for every pound spent goes to you and we'll give the same to local communities. Join us today online by clicking here or in-store.