Grantham: Farmer takes a slice of the pumpkin pie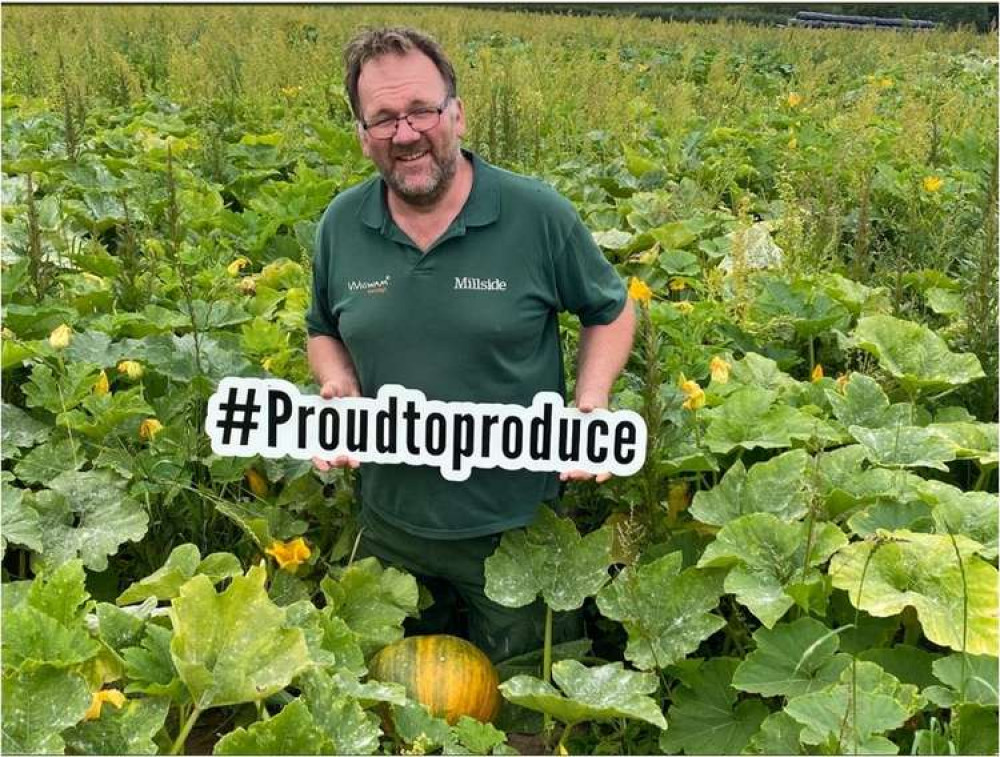 A farmer from Barkston has added another slice to his pie by opening a pumpkin patch this October.
Steve Elnor, who runs Mill Farm, has planted thousands of pumpkins on his 100-acre farm which are already ripening and adding a splash of colour to his land, which overlooks the River Witham.
The mixed livestock and arable farm was first diversified in 2017 when Steve opened six Running Water Deluxe Wigwam® Cabins on the site, offering a relaxed glamping experience that's open all year round.
"I wanted to create experiences that connected the accommodation with the farm setting as well, such as lambing in the spring and pumpkin picking in the autumn," Steve explains.
"Connecting people with food and farming while they are visiting the farm is a really important part of what we want to achieve."
Barkston Pumpkins will be open every weekend in October, with prices ranging from £3 to £5 depending on the size of the squash. You do not have to be staying at the glamp site to go and pick a pumpkin.
"We've planted a few different varieties, so there's some good choice, whether people want a big pumpkin for carving for Halloween, or simply want to come and pick their own locally grown squash to use in recipes at home," Steve added.
"There's something really thrilling about going out into the field and choosing your own produce, knowing where it came from and meeting the farmer. Not only is it fun for children, it's educational as well."
Entry to the farm is free and there will be wheelbarrows available to carry your pumpkins. Steve will also be running a competition to win a two-night stay in a Running Water Deluxe Wigwam® Cabin.
He added: "We've had a lot of people come to stay with us this year who are quite local and just wanted a night or two away in the countryside. They love that we're in a quiet area with beautiful views of Lincolnshire but are also close to amenities and attractions."
For more information about staying at Wigwam® Holidays Millside, click on the
link
here. Stays start from £55 per night and firepits and local
barbecue packs are additional extras.