Cocktail of the Week: Orange Margarita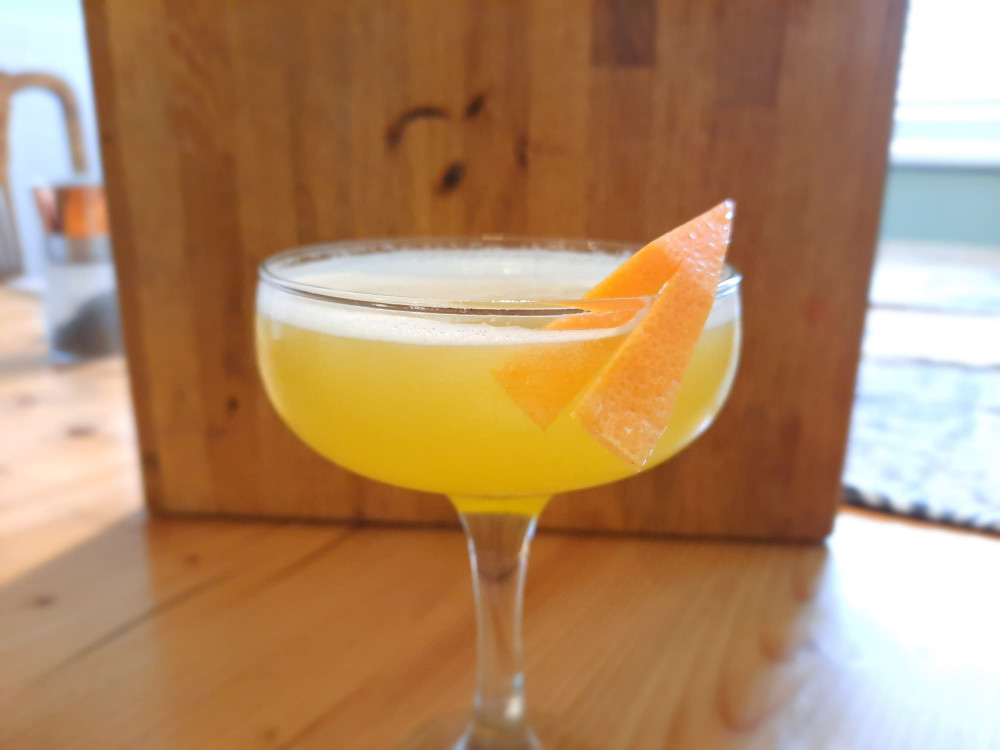 Orange Margarita. Image credit: Josh Tooley.
Grantham Nub News has joined forces with a regular reader to share a 'Cocktail of the Week' feature.
This week, Josh is bringing you an Orange Margarita.
A Margarita typically consists of tequila, triple sec, and lime juice and can be served either shaken with ice, without ice, or blended with ice.
One of the earliest stories is of the margarita being invented in 1938 by Carlos "Danny" Herrera at his restaurant Rancho La Gloria, halfway between Tijuana and Rosarito, Baja California, created for customer and former Ziegfeld dancer Marjorie King, who was allergic to many spirits, but not to tequila.
However, today's mix swaps out triple sec for Cointreau and is made even more citrusy and summery with the addition of orange juice.
Ingredients:
50ml tequila
25ml Cointreau
10ml lime juice
Pinch of salt
50ml orange juice
Method:
Combine all ingredients in a Boston shaker
Shake over ice
Strain into a coupe glass, with salt on the rim if you like - make it stick with lime juice
Alternatively, garnish with orange peel
Enjoy
Check back next week for another Cocktail of the Week, shared each Friday to get the party started.
Alternatively, take a look at last week's cocktail feature here.